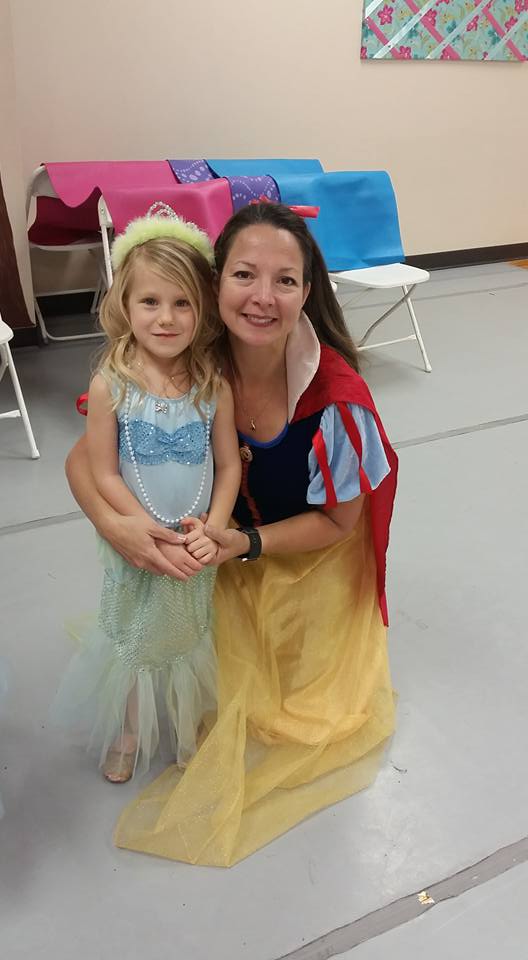 Most people in Alamance County, North Carolina know me simply as "Miss Kim", and I'm fortunate enough to have the most rewarding job in the world: turning little girls into ballerinas! I teach dance locally at Burlington Dance Center in Burlington, NC.
I have also provided creative movement classes at local day care and child care centers, as well as teach Healthful Living at The Burlington School.
My approach to teaching young children is through imagination. I love using imagination, creating stories, and watching young children fall in love with learning to dance. Using these techniques, I can take a rowdy class of 3-year olds, capture their attention and engage them with my stories: they will start learning through imagination: walking in lines, forming circles, and doing basic tap and ballet movements when they don't even know it. Parents are amazed when their children walk out of class with a new found confidence, a sure sign that they just had a great time and learned dance too! The best compliment I can receive is when a little one asks, as I am hugging them goodbye and giving them a sticker, "Can I come back and play?"
I started dancing at the age of 11, I was awarded a scholarship from my local dance studio when I was 15. I started teaching tap, ballet, and jazz at the age of 16. I quickly realized that what I love most is teaching the little ones. I continued teaching while attending East Carolina University and taking dance classes. I have taken master classes all over the east coast.
My experience as a mother to four wonderful children has helped me understand how to relate to the preschool aged youngsters. My students have also taught me how to be a mommy too! Teaching is the ultimate for me, I get all the "I love you's, hugs, kisses, and "Miss Kim you are the best"… what other job gives you that?
To me, success is when I see a little one smile as they leave.
Kim