Currently Offering:
Presenter at Child Care Conferences
Creative Movement Workshop for Child Care Professionals at their Facility
In Studio Preschool Dance Workshop for Dance Instructors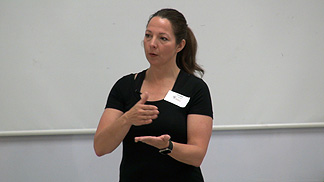 Click Here to Help Miss Kim Share Her Ideas!
"In over 20 years of working in preschool education I have never seen anyone better than Miss Kim at engaging children and keeping them involved. Children absolutely love her."

Barbara Long,
Director Front Street United Methodist Church Playschool, Burlington, NC.
"Kim is an incredible educator who strengths know no bounds. She's worked with students in creative movement for as long as anyone can remember and has the personal touch to help each and every child reach their potential."

Dr. Jenny Sabin,
Academic Dean for The Burlington School